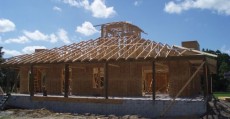 We want to build your last home; not your first home.
Are you tried of looking at the same floor plan all over town? Are you tired of being told, "No, you can't…"
Make any changes to the floor plan to better suit your needs
Have the cabinets you want
The floors you want
Or even the paint colors you want?!
 Construction Management
You have your own individual character and style, and you home should reflect that. Let us help make your dreams a reality.  All residential projects are evaluated and planned on an individual basis.  Our attention to detail starts with the first phone call and will see you through to the day you move in. As a Construction Manager, we assume all management responsibilities and risk for the total project, delivering to the owner a "turnkey" project.
Cost Calculator
The cost for a custom home is quite comparably to purchasing an existing home or new construction from a track builder. But why buy a house that requires extensive remodel or new-construction that you're tearing the carpet out of the week you close? Enter your desired square footage below to get an idea of your construction costs.